MPB 60's and 70's.Opus3
quarta-feira, 11 de fevereiro de 2009
The Popular Music of Brazil during the middle late 1950's and throughout the 70's, was in its most creative and prolific period. Brazilian's have a legacy of poetry and composition that was born during this period . . . modern and artistically creative literary and musically challenging times. Using poetry and music as a means to cleverly disguise protests of political and social unrest during a horrible and repressive period, is not an unusual occurrence to modern history...
...or western civilization, but the Brazilian variety was loved by the entire world while a military dictatorship . . . a repressive regime . . . was actually giving birth to the stimulus for creativity. Brazilians have always been at the cutting edge of "Pop Culture" and the best thing you can do to stimulate creativity is to try to censor the message. One of the most famous censorship icons was a rendering of a Brazilian toucan with a colorful band around its beak in the colors of Brazil. Many didn't get it at first, but nonetheless it stood for censorship and was
a protest that slipped though the fingers of the Brazilian censors of those times and appeared on the walls of every travel agency throughout the world as a popular propaganda tool.
During the sixties as the Beatles, Rolling Stones and Modern Jazz artists gave new creative license to the entire world; Brazil was knocking us out with the Bossa Nova and the Samba, both of which incorporated the harmonies of jazz with traditional and altered rhythms from Brazil's past cultural marriages of african and portuguese musical art forms. This Bossa Nova era was the period that captured my imagination and heart. Oh . . . how the works of Antonio Antonio Carlos Jobim filled the world with new beauty and style. At the same time that this style of music was enchanting all, it was actually the tool of betrayal to many Brazilian intellectuals.
The nightclubs such as "Little Club" and "Baccarat" in "Bottle Alley" at Copacabana Beach in Rio de Janeiro and many other Bohemian night spots were places were one could hear famous musical artists of that day performing
and sitting in with each other as they articulated their craft. Sergio Mendes and Abel Ferreira played at those clubs and even I had the honor and pleasure to sit in with the house bands while I was still a Navy Musician touring South America at that time. Within these congregating points of interest to the bohemian intellectual, the military police had strategically placed spies and informers to gather intelligence about those artists who might be using this staging as a place to criticize the very unpopular regime. Many a verbally active critic of the government would be carted off in vans and buses. Some were tortured and treated in a manner most Brazilians try forget about . . . as they should. Things are so much different now in these modern times that one could only think of that period as some foggy nightmare that could not have been true.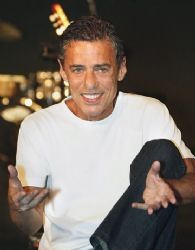 Chico Buarque de Hollanda, Gilberto Gil, Jorge Bem were all rebels of that time and suffered much for their art and to get the message out. Yet that beautiful Bossa Nova still enchants us even today. I asked a journalist friend who loves music as to why Brazilians didn't adore the Bossa Nova as much we do in other countries. He said, "The Bossa Nova was used to betray many people during the 'Time of Repression' and it does not conjure up good memories or nostalgia." I won't use him as the primary authority, but my research has revealed much of the same explanation.
"The Black Orpheus" was the first internationally acclaimed film (Winning the Cannes Film Festival) that made all of it's Bossa Novas and Sambas great hits. I believe that two composers wrote for that film: Tom Jobim and Luiz Bonfá.
One little understood fact is that none of Jobim's music would have been as successful or as well loved without the lyrics. Jobim stands alone as a composer, but if he weren't first popular in Brazil his music would not have traveled even one block out of his neighborhood. The lyrics sold the music and Brazilians dutifully memorize these hits and sing along when and wherever they are played or sung. Vinicius de Moraes, Chico Buarque, and many more geniuses of the lyric are why the music is sold. The rest of the world simply loves the melody, harmony and rhythm.
One little known fact is that before the Bossa Nova there was the Samba Canção (the song samba) which is not very much different from the Bossa Nova other than its name and the musical progressions that were used. So the staging and the time of this musical style could only be attributed to its cultural and political significance.
In contradiction to all of the forgoing, Luis Bonfá wrote the ever popular "Gentle Rain" way b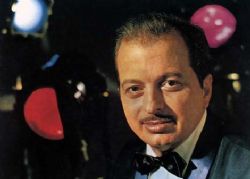 efore the style of the Bossa Nova was used or commercially accepted. October 17, 1922 Luiz Bonfa was born in Rio de Janeiro and at the age of twelve started to play the classical guitar (violão) and in 1939 at the age of more or less seventeen he penned "Gentle Rain" and then had to wait until more than 20 years later to renew the copyright and to make it available to all of us. The melody has a sort of Debussy quality to this Cminor musical piece that drones and undulates like a Classical Nocturne.
A composer never throws anything away and this is an example of how this particular Bossa Nova evolved. This fact is little known to most Brazilian musicians and it makes me proud to have found it on my own. Google the title and listen to clips of this beautiful yet masterpiece.
Bonfa and Jobim had influenced many a young composer and with my almost silly attempt to analyze the technique of writing the melody of a bossa nova one must start with an unusual harmonic progression and while adapting the prose of poem used by the lyricist let both melody and words evolve together while using the tone centers represented by notes of embellishment like the 13th's, the augmented 11th's. the 9th's and the major and minor 7th's of the supporting minor chords in the progression of harmonies. At the same time using different cycles of minor thirds, fifths, sixths and chromatics . . . whew!!! . . . all the while testing the listener's ear training with less used inversions of the principle chords to effect a creative bass line in all of this.
Well there it is . . . the secret to writing Bossa Novas. It is actually the secret to writing any jazz standard. Then all we have to do is determine the rhythmic interpretation to be applied.
Have I totally bored you? I just want to let know that when a musician practices his trade he must develop many skills in order to be proficient and prolific. Many Doctors have a practice.
Musicians have a legacy.
That being said and with this new information look up the bossa nova as performed in Brazil and then download and listen to sound clips of these following giants who are composers and performers alike:
• Milton Banana
• Luiz Bonfá
• Lisa Ono
• Charlie Byrd
• Quarteto em Cy
• Gal Costa
• Stan Getz
• Astrud Gilberto
• Bebel Gilberto
• João Gilberto
• Antonio Carlos Jobim
• Nara Leão
• Carlos Lyra
• Sérgio Mendes
• Newton Mendonça
• Roberto Menescal
• Maysa Matarazzo
• Bob Tostes
• Jorge Ben Jor
• Eliane Elias
• Zoot Sims
• Henri Salvador
• Chico Buarque
• Milton Banana
• Hermeto Pascoal
• Vinicius de Moraes
• Elis Regina
• Elza Soares
• Toquinho
• Marcos Valle

• Rosa Passos
Autor:
Dean Weston
Publicação vista 2925 vezes
Existe 0 comentário para esta publicação
Enviar comentário